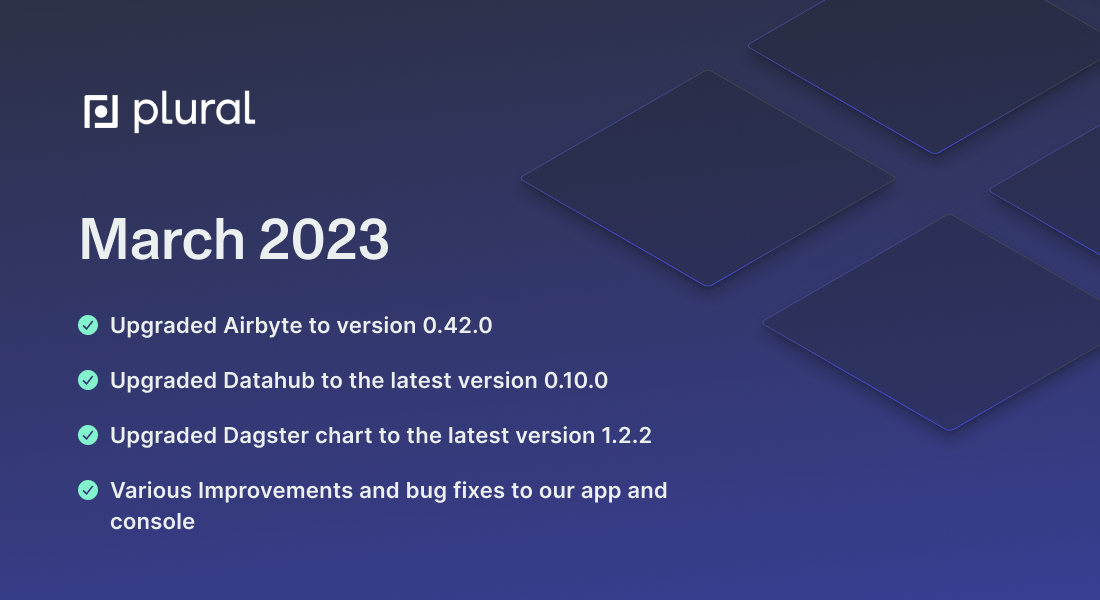 March Product Update
In March our team upgraded Airbyte to version 0.42.0, Dagster chart to version 1.2.2 and DataHub to version 0.10.0.
Table of Contents
March was a busy month for us. Here's what we have been working on.
New Features and Updates
Updates
Console
CLI
Add cluster promotion commands which will allow users to perform all the main CRUD for cluster promotions by @michaeljguarino in #361
Adds info command to redisplay the info from the deploy notes for an app. Also, add a new command set for "apps" since "repos" is unintuitive by @michaeljguarino in #376
Add global debug flag plural --debug or PLURAL_DEBUG_ENABLE=true plural ... to display some debug information by @zreigz in #357Add --all flag to plural destroy. This will make a full cluster destroy require an implicit invocation which can prevent mistyping by @michaeljguarino in #359
Plural
Improvements and Bug Fixes
Docs Updates
Content
Since our last newsletter, we've posted four articles.
We're currently offering $500 for every application contributed to the catalog and $150 for every application upgrade performed.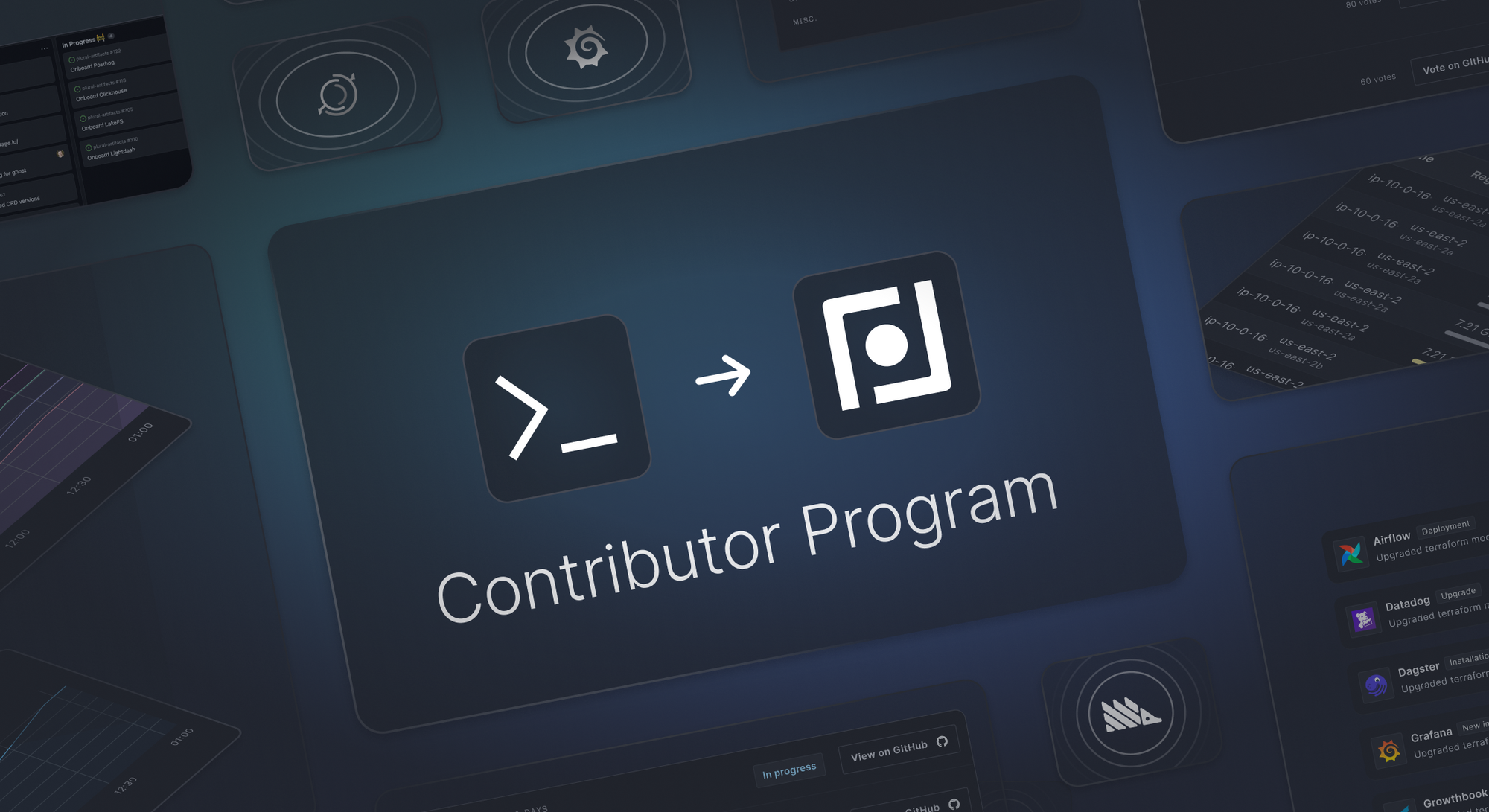 We wrote a new guide on how to deploy Airflow on Kubernetes using the updated Plural application. In 13 quick steps, you can get Airflow deployed on your own cloud using Kubernetes.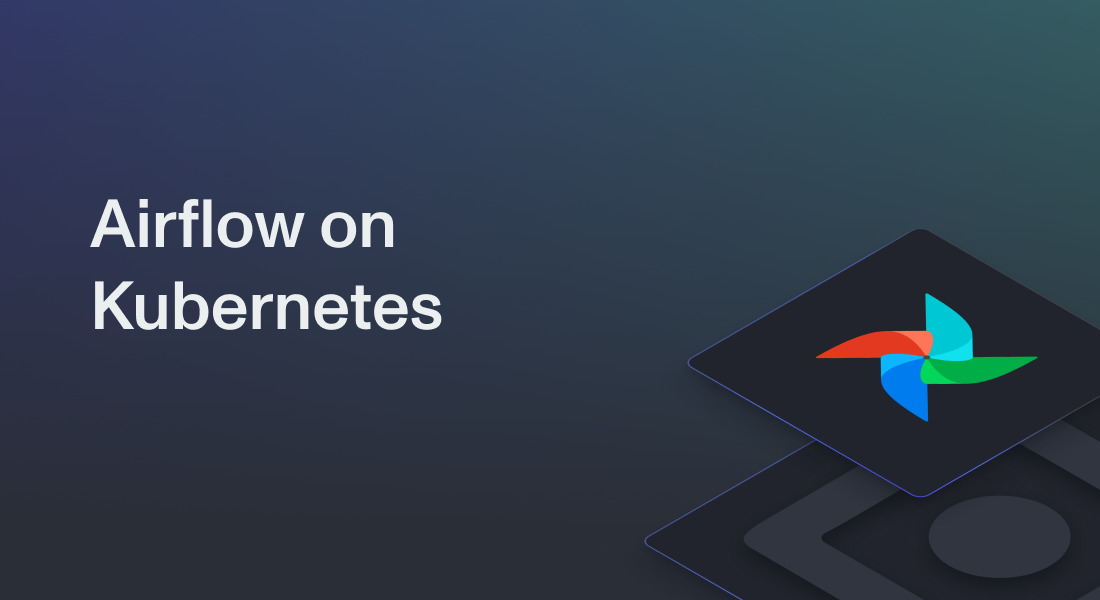 We wrote a new guide on how to deploy Airbyte and add users to your Kubernetes cluster by using the updated Plural application. Check out our latest guide below.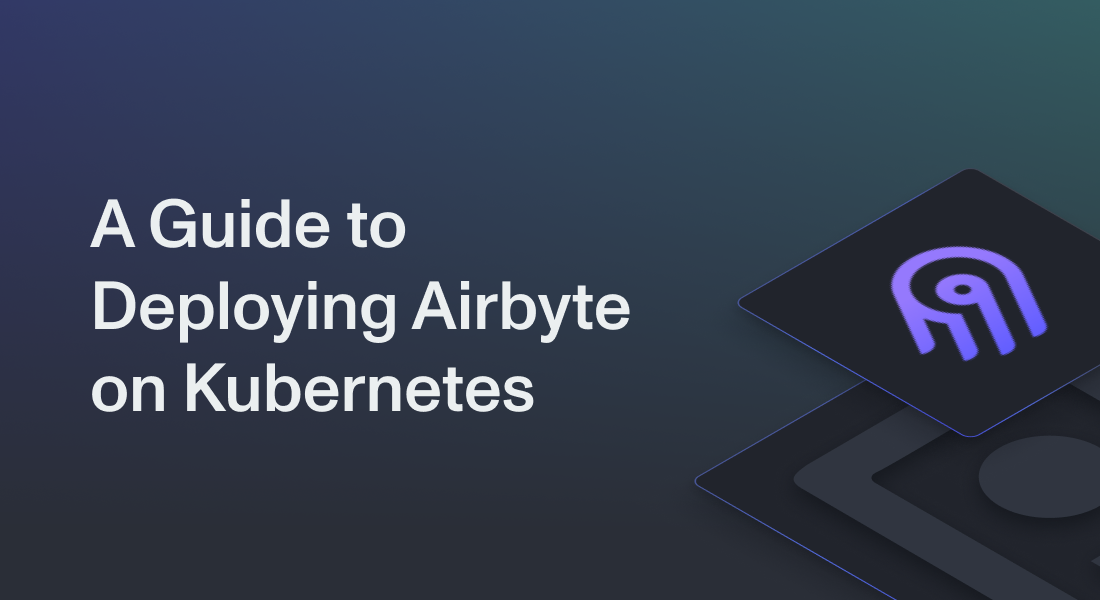 We are now accepting applications to contribute content to our blog. Earn $600 per 1,000-word article that you write for Plural. Learn more below.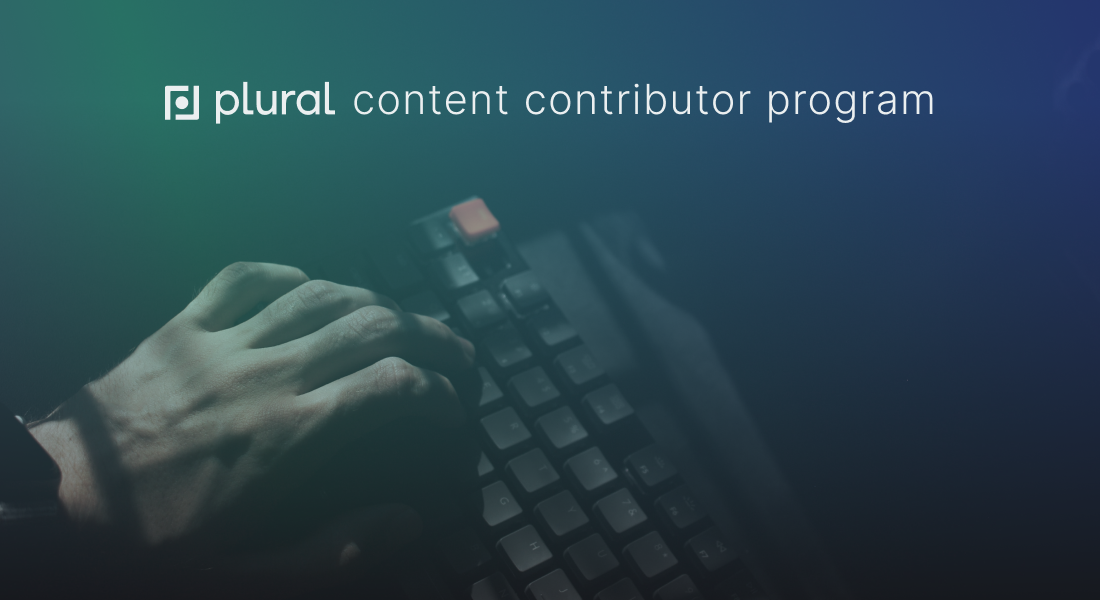 Community Growth
Since our last newsletter, we have had 43 members join our discord bringing our membership to 573.
Check out our community page for what else we have been up to.
Connect with us
If you love what we're doing and want to join our team, head to our careers page! If you don't see your role there or want to come to hang out with us, feel free to reach out to us on our Discord!
If you haven't already, check out the project on GitHub (drop us a star ⭐ if you're feeling generous), and stay up to date with what we're up to on our Twitter account.
Newsletter
Be the first to know when we drop something new.
---