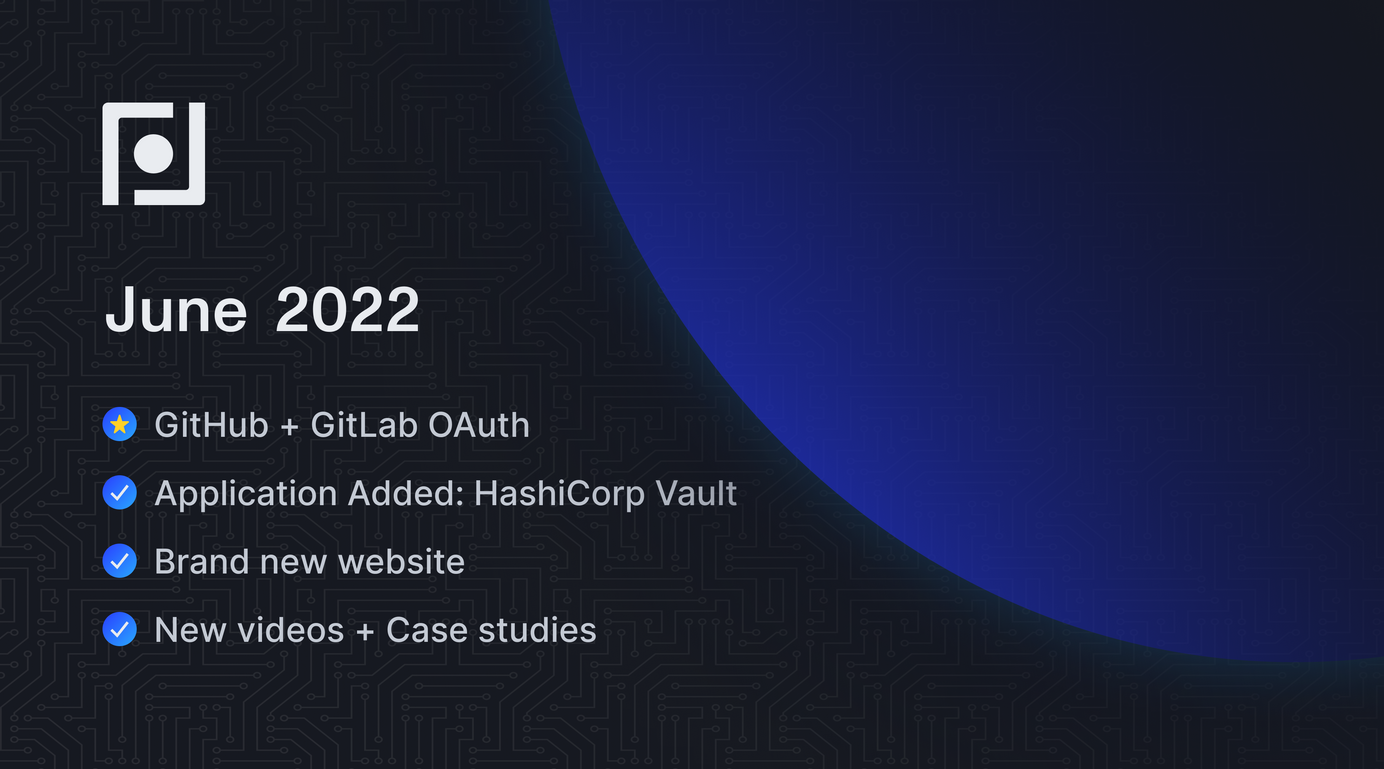 Plural Update June 2022
Learn what we shipped in June 2022.
Here's what we've shipped this month.
GitHub OAuth
The Plural CLI will now automagically create and configure a Git repository for you if you try to set up a Plural workspace outside of an existing Git repo.
Gitlab Support
In addition to OAuth with GitHub, we've added support for creating Plural workspaces with GitLab. Bitbucket support is on its way soon.
Cloud Shell
You can now run Plural in your web browser using our Cloud Shell found here. The Cloud Shell contains all the dependencies to run the CLI and can be synced with your machine to preserve the state locally.
Additionally, you can now spin up demo Kubernetes clusters paid for by Plural to try us out if you're running a Cloud Shell instance!
---
Preflight Checks
You can now run:
plural preflights
with the CLI to make sure that your cloud provider is configured correctly to be used with Plural. This is currently supported for GCP.
New Applications
Vault
We've onboarded HashiCorp Vault as an application that you can deploy on Plural. Vault unlocks your ability to manage secrets and control access to secure information. Learn more about Vault here.
---
New Website
We have a shiny new website design with an awesome Marketplace view for checking out all of the applications you can use on Plural. Check it out here.
Content
Case Studies
We kicked off the Plural case study program with two articles on Plural users:
Blog Posts
We published one standalone article this month:
Videos
We published one tutorial video this month:
---
New Team Members
If you love what we're doing and want to join our team, head over to our careers page! If you don't see your role there, we'll make it work - head over to our community Discord to start the conversation!
If you haven't already, check out the project on GitHub (drop us a star if you're feeling generous), and stay up to date with what we're up to on our Twitter account.


Newsletter
Be the first to know when we drop something new.
---